Research
All-aqueous Emulsions

"From dynamic liquid structures to synthetic biomaterials"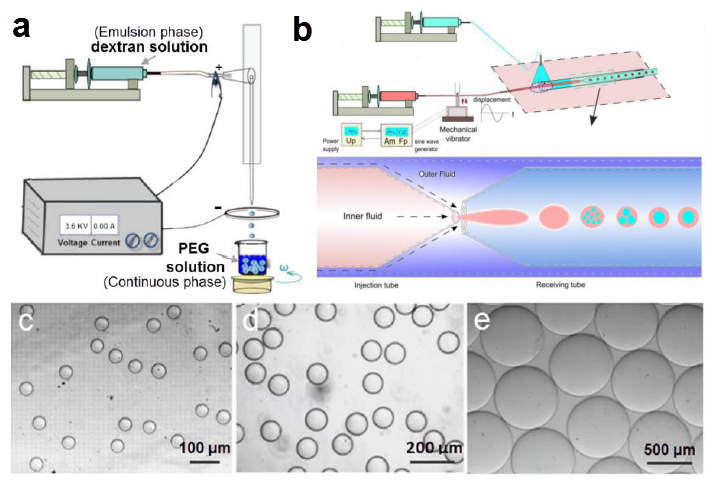 All-aqueous emulsions are multiphase droplets formed by the phase separation of two or more incompatible solutes in water. These emulsions are featured by their low interfacial tension (<1mN/m); yet this causes a problem in the formation of monodisperse droplets in the microfluidic channels. Here we developed a set of perturbation/electrospray approaches to generate all-aqueous emulsions with tunable sizes and structures.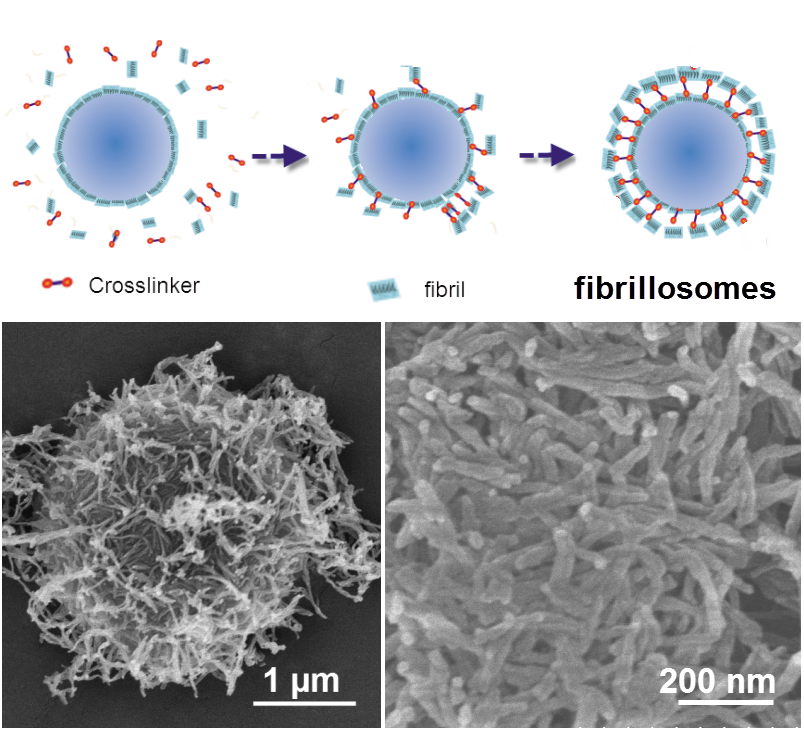 The assembly of protein aggregates constitutes a critical step in the evolution of virus and cellular structures. Here we demonstrate the fibrilized protein can be assembled into robust giant vesicles by using the templates of water/water interfaces.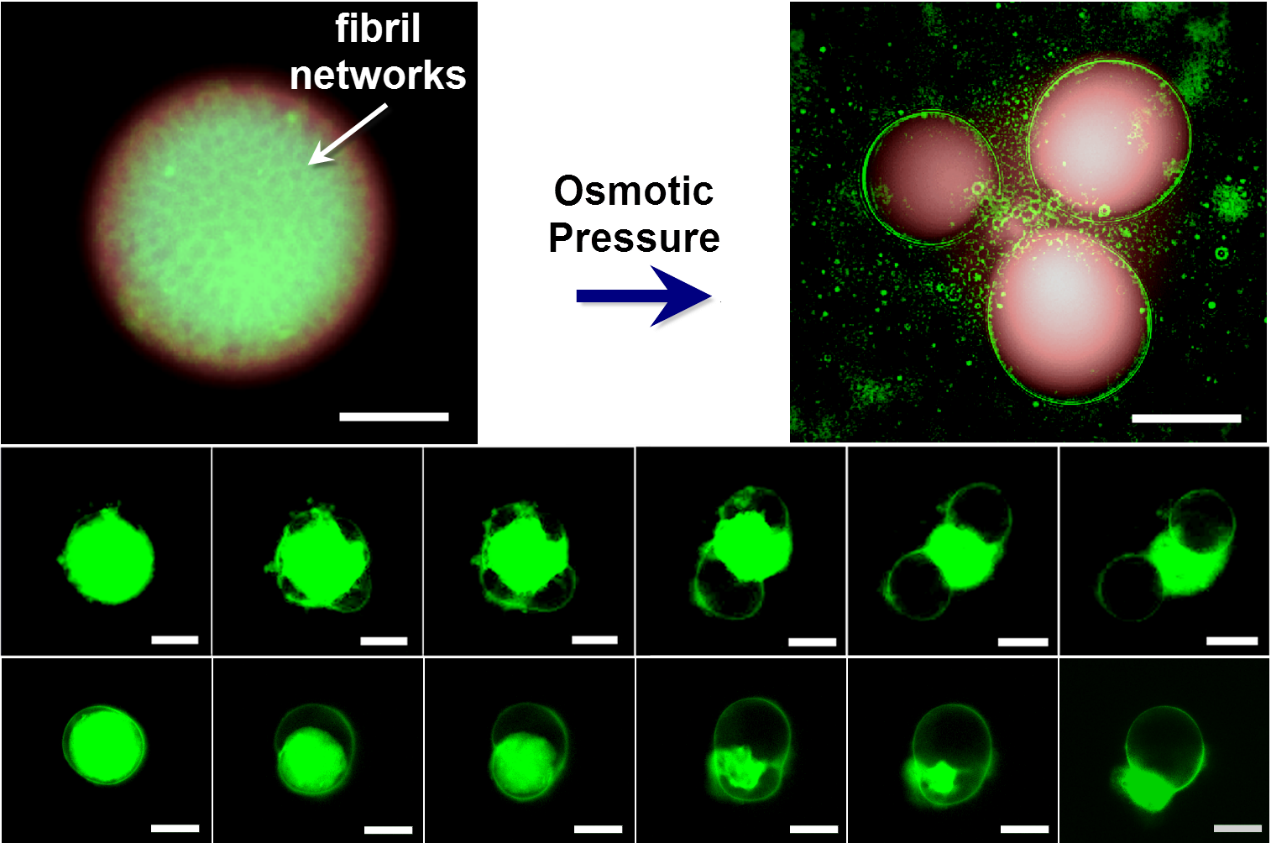 Networks of protein fibrils, such as cytoskeleton networks are living scaffold that regulates the 3D morphology, motion and mitosis of cells. Here we introduce a highly dynamic networks composed of protein nanofibrils into the water/water emulsion droplets, as cell-mimicking matrices to study the budding and splitting of droplets under ultra-low interfacial tensions.